LEONARD COCHRAN
Chief Engagement Officer
Hi! I'm Leonard, the owner and founder of UpWords Unlimited LLC. I have over 15 years of experience managing and leading teams ranging in size from 2 to 65 people. I have also managed projects with budgets from hundreds of dollars to millions. This experience has helped me to better understand the complexity of people and business. I enjoy sharing my insights and knowledge I love watching people grow.
I am also a published author and national speaker that holds a Bachelor's Degree in Adult Education from Bellevue University. I have been an ATD Certified Professional of Talent Management (CPTD formerly CPLP) since 2010 and was a contributor to The Art of Modern Sales Management on the topic of coaching for performance. I am currently working on my first book project with Stephen Otterstrom.
In my spare time, I enjoy photography, traveling, and spending time with my family.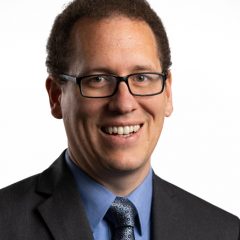 STEPHEN OTTERSTROM
CONSULTANT and FACILITATOR
As a consultant, a technical producer and facilitator, I get to spend each day empowering people (myself included) through knowledge and inspiration.
Most of my career has been in hospitality. Although I have worked in many different positions, the core thread that made each job rewarding was the opportunity to interact with varied cultures, personalities, languages and perspectives. I try to apply the spirit of hospitality to everything I do.
On a personal note I love spending time outside. During the summer months I keep a substantial vegetable garden and recently began keeping bees. Though I am not an accomplished musician, playing the guitar is one of my favorite ways to relax and prepare myself for whatever the next day may bring.
RENIE MCCLAY
CONSULTANT and FACILITATOR
I am passionate about travel and developing people. I have visited more than 45 countries and add more yearly. I have facilitated training in person and virtually for corporate, academic, and nonprofit audiences from Europe, Asia, Australia, North America, and Latin America. I love inclusivity and want everyone to feel their voice is heard.
I'm a consultant, workshop facilitator, virtual learning producer, project manager, instructional designer and more. I have had the joy of authoring six books on sales, management, global learning, and successful teams. I love collaborative work.
Some of my past roles have included sales, sales management, learning leader, and consulting for multiple Fortune 500 companies. I also am an ATD Certified Professional of Talent Management (CPTD formerly CPLP ) and hold a master's degree in global talent development from DePaul University.